MIX business comprises of a media and marketing platform underpinned by useable data which can be leveraged to improve business operations and performance. MIX is the integration of both the Offline-to-Online (O2O) Solutions services under VGI (our subsidiary) and a data marketplace operating by BTS Group. This collaboration marks the resource efficiency optimisation for the Group and its partners.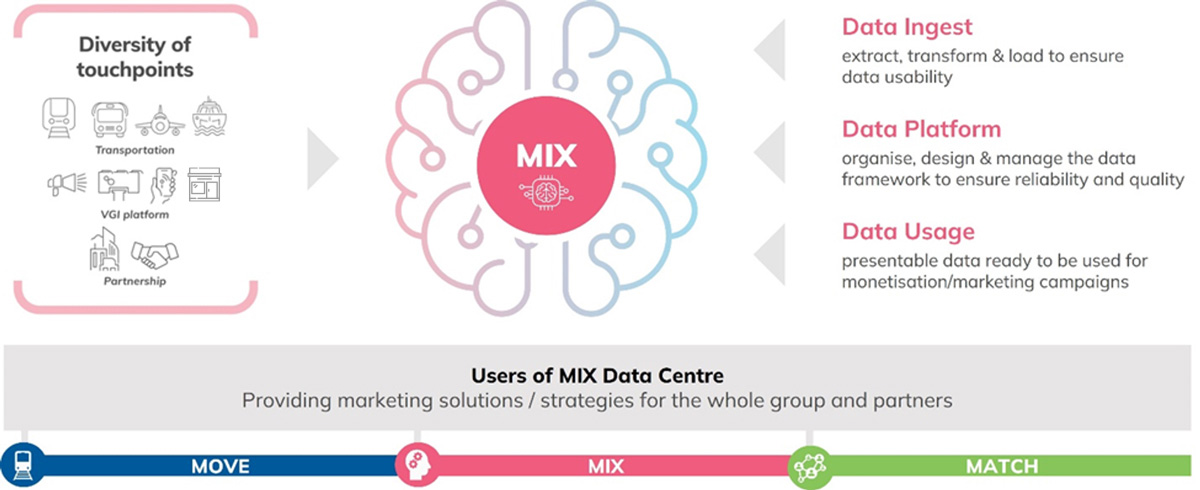 Since changing its strategy from being a media rental company to a complete O2O Solutions provider, VGI now encompasses the complete ecosystem spanning Advertising, Payment and Logistics. These allow VGI to reach a wider and more diverse group of consumers, for VGI to better understand the needs of consumers precisely.
Combining such data together with travelling data from our MOVE business and the data received from the collaboration with our partners through MATCH, allows MIX to have both unique and diversified data inside its marketplace. With a sweeping vision - to serve our community with unique and sustainable solutions that greatly contributes to an improved life, the Company has been building a strong data scientist team to collect, analyse and interpret large amounts of data, turning it into a useable and insightful form to create a better marketing strategies and communications. These smart marketing tools and solutions will ultimately deliver significant value uplift to our clients, the Group and our partners.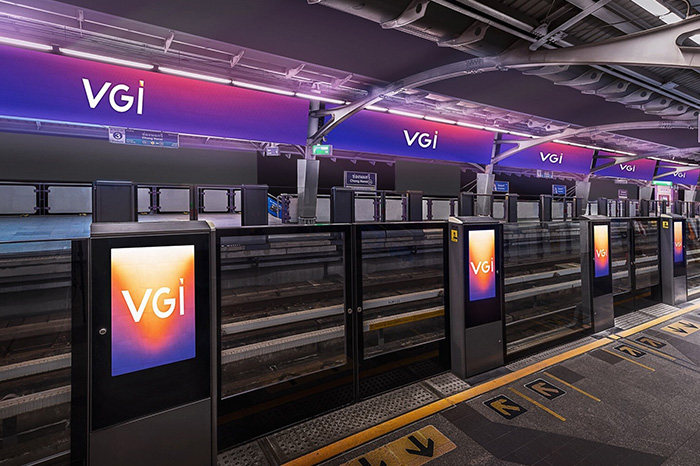 Advertising
Advertising business consists of 2 principal segments including Out-of-Home (OOH) media and Online and Digital Marketing. Our OOH is comprising of 1) advertising in transit network (Transit media), 2) advertising in buildings (Building media), 3) billboards and street furniture advertising (Outdoor media), 4) advertising in airports (Aviation) and 5) demonstration services (free products sampling) in modern trade and on BTS station (Activation).
The Online and Digital Marketing is under the business unit named VGI Digital Lab which is a comprehensive online media agency.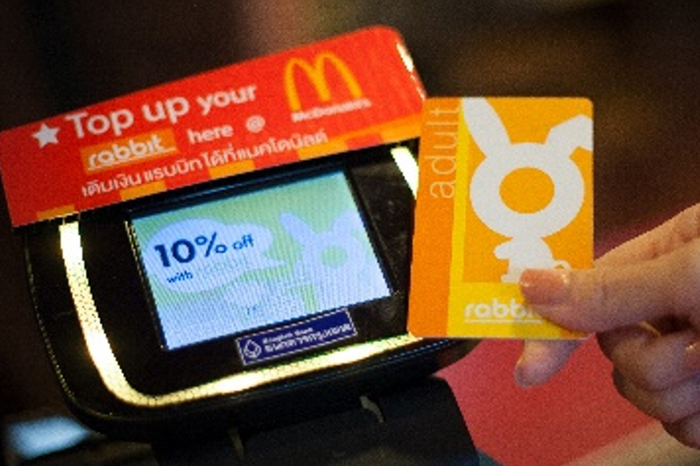 Payment
Our payment business is operated under Bangkok Smartcard System Company Limited (BSS) and BSS Holdings Company Limited, collective called "Rabbit Group". Rabbit Group is a Digital Lifestyle Solutions company with 2 key services: 1) Payment and 2) Financial Services.
Payments on the mass transit system and retail stores through the Rabbit Card and RLP, an e-wallet for both offline and online (e-Commerce) payments. Services includes providing micro-loans under Rabbit AEON loan, an online insurance brokerage and comparative website under "Rabbit Finance" and a digital lending provider under "Rabbit Cash".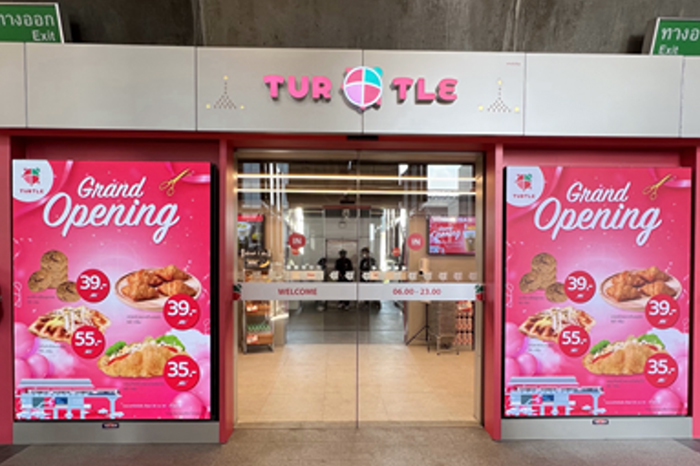 Logistics
In August 2018, VGI expanded to the Logistics business, through a 23.0%1 investment in Kerry Express (Thailand) Public Company Limited (KEX), the number 1 parcel delivery services with average parcels delivered at 1.2mn in a day . This acquisition was a significant step for VGI to establish an O2O ecosystem.
As at end December 2020, KEX's network and services cover more than 1,230 distribution centres with over 15,991 service points nationwide. KEX takes the lead in convenient, reliable and speedy delivery solutions to its customers, ranging from individuals, e-retailers and individual sellers on social media and ensures their parcels are successfully delivered on time.
1 As of March 2021. VGI held 18% in KEX after KEX IPO in Dec 2020