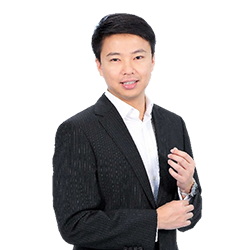 Mr. Nelson Leung
CEO of MIX
Mr. Lap Shun Nelson Leung is currently the CEO of BTS Group's MIX Business Group and the CEO of VGI Public Company Limited (a spearhead subsidiary of BTS Group's MIX business). His fundamental belief is in digital modernisation as is visible in his prominent role in transforming VGI from a pure Out-of-Home media operator to a leading Offline-to-Online solutions provider cutting across advertising, e-payment and logistics platforms.
Mr. Leung began his career at Rabbit Group, a digital arm of BTSG, before taking the lead roles at VGI and BTSG. He directed the development of Rabbit Group and set the direction for the future of Rabbit Group by forming key e-payment businesses (i.e. Rabbit Card and Rabbit LINE Pay, mobile payment platform) and further expanded the offerings to other financial services, e.g. online insurance broker business (Rabbit Care Group) and digital lending business recently (Rabbit Cash) under the vision of being a digital solutions to Thais.
Prior to joining Rabbit Group, Mr. Leung worked for several leading global consultancy firms across the US, Canada, China and Hong Kong where he was responsible for strategic planning, system implementation and development of operations and service policies for banking, financial services and transit clients.
Mr. Leung also assumes a key role in overseeing technical and data handling (including cybersecurity management) of all subsidiaries within BTS Group which he reports directly to the Board of Directors. This includes management of internal information security of business operations and privacy issues of all relevant stakeholders including employees, suppliers, business partners, customers to ensure the system is robust and well maintained.
Mr. Leung holds a Bachelor of Mathematics degree (Hons) in Computer Science from the University of Waterloo in Canada and a joint Executive MBA degree from Northwestern University's Kellogg School of Management and Sasin of Chulalongkorn University in Thailand.