Message from the Chairman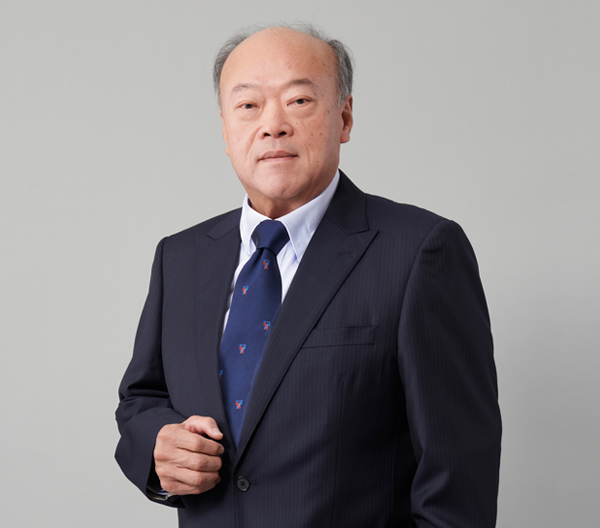 Bangkok mass transit system and the country's railway network will experience massive growth over the coming years. This is an essential ingredient of the government's policy platform and a key part of the country's sustainable development. Our mass transit business will be participating at the forefront of this clarion call.
Mr. Keeree Kanjanapas
Chairman /
Chairman of the Executive Committee /
Chairman of the Corporate Governance Committee
Dear Stakeholders,
2017 was an important milestone for BTS Group that had long been anticipated by shareholders, investors and patrons. We have stepped up our footprint in the Mass Transit business by securing three more mass transit lines and these will be a catalyst for a multi-year period of unprecedented growth when they become operational over the next 3-4 years. These new lines alone will treble our existing network of 38.1 kilometers. We expect to secure more lines within Bangkok and are also ready for new opportunities, being eager to participate in the upcoming bid for the high speed rail.
What makes our current business and future growth trajectory enviable is the strong earnings visibility and low counterparty risk from the growth in operating & maintenance revenues and the resilient nature of our mass transit business overall. This characteristic, our flexible financing channels, sufficient financing capacity as well as the consortium platform, enables us to take long-term, strategic maneuvers beyond our current scope to capture value across a wider spectrum of opportunities.
The government has made good their target to expediting the rollout of mass transit expansion and public-private partnership (PPP) participation in them. We can expect a number of new lines to be open for bidding in the future and in relatively quick succession. We expect to start full operation for the Pink and Yellow lines in the next 3-4 years. During the construction period, we will recognise considerable revenue during their progress. Upon the completion of the above lines and the staggered opening of the Green Line extensions, Bangkok residents will experience more convenient and shorter travelling times from point to point. As a result of a more connected mass transit network, Bangkok's livability will improve, business activity stimulated as well as more opportunities uncovered along areas in their proximity.
In the fiscal year under review, BTS Group total revenues from continued operation reached THB 17.9bn, a 93% increase from THB 8.8bn in the previous year, predominantly as a result of higher operating revenue from the Mass Transit and Media businesses. Of particular note was revenues from our Mass Transit business, which saw a jump mainly from the recognition of revenues attributed to the pre-financing and installation services of electrical & mechanical systems as well as train procurement for the Green Line extensions and our Media business, which saw operating income increase from THB 3bn to THB 3.9bn - an impressive growth of 30%.
Within our Media business, VGI has successfully established a seamless ecosystem through an integrated Offline-to-Online (O2O) Solution. With its new service suite, VGI is able to offer a 360-degree advertising solution for the clients, helping them reach their target audience throughout the entire customer journey. In order to ride on the fast moving pace of technology in reshaping consumers' behaviour, VGI has been cultivating its O2O Solutions suite, through close collaboration with its Rabbit partners. The Rabbit ecosystem has been enhanced with the addition of Line Company (Thailand) Company Limited (LINE), Advanced Info Services (AIS) and Kerry Express (Thailand) – other industry leaders. With these partners, they will bring additional users into Rabbit Line Pay's fold and encourage its adoption on a national level. In addition, our media's arm has ventured internationally, starting from Malaysia. We are currently managing Transit Advertising (in Kuala Lumpur's SBK Metro Line) as well as in Aviation and Out-of-Home Media through the investment in Meru Utama and Puncak Berlian associates in order to strengthen our out-of-home media position.
Our Property business has undergone transformative change. The Entire Business Transfer of Unicorn Enterprises, our former property's subsidiary, has rationalised our property development business into our listed associate company, U City. U City is no longer a generic property company but a reborn global property portfolio manager engaged in a multitude of real estate sectors. U City has been opportunistically acquiring assets, particularly in the hospitality sector where it now owns a considerable portfolio of hotels, a hotel management platform and proprietary brands. U City now has the wherewithal, partnerships and sufficient financial resources to undertake sustainable growth on all legs. U City is now stronger, more versatile and ready to seize a wider opportunity set. With its substantially enlarged portfolio and a number of appealing new projects in the pipeline, U City's shareholders will be rewarded and U City shall become a contributory factor to BTS Group's future growth.
Giving back to society and our community has always been firmly integrated into our corporate policy. We adhere to the highest corporate governance principles in conducting our business affairs, and place great importance on our responsibilities towards the environment and society. Through our ongoing CSR program "Next Station Happiness", we continue to renovate school buildings as well as provide basic necessities, medical assistance and scholarships to youth in remote areas nationwide. Our commitment to implement sustainability and good corporate governance have been recognised with a 5-star corporate governance rating for six consecutive years and are proud to have received the "Thailand Top Company Award 2018" and be a fully certified member of Thailand's Private Sector Collective Action Coalition Against Corruption (CAC). Moreover, the Company was ranked as one of the top 100 listed companies that have demonstrated outstanding environmental, social and governance (ESG100) achievement in the year 2018. Internationally, we have been recognised as a member of the FTSE4 Good Emerging Market Index series, whose constituent companies in emerging countries demonstrate strong economic, social, environmental standing and good corporate governance practices.
In this eventful year, I would like to extend my deep gratitude to our shareholders, business partners, subsidiaries, financial institutions, and government agencies in supporting our objectives, principles and values of operating with integrity and responsibility in the best interests of our stakeholders. The dedication and professionalism of our directors, management and staff have played a key role in the success of our operations.