Message from the Chairman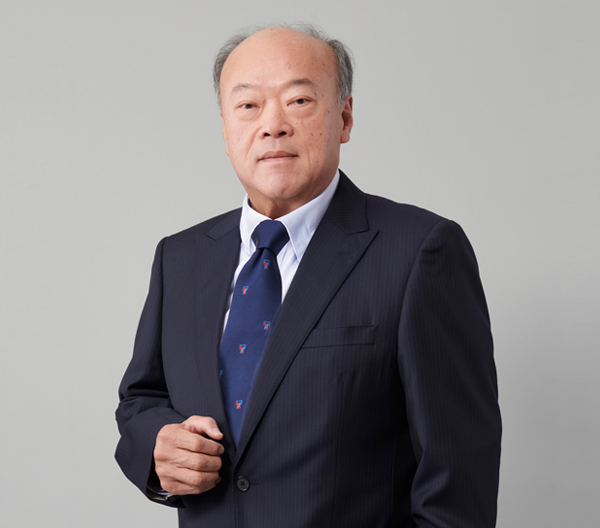 The Group maintains a positive outlook and believes the unpaid O&M debts with BMA will reach a favourable resolution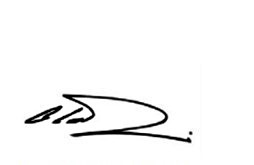 Mr. Keeree Kanjanapas
Chairman of the Board of Directors /
Chairman of the Executive Committee /
Chairman of the Sustainability Committee
Dear Stakeholders,
As we begin a new year preceded by financial, economic and geo-political challenges, the global economy remains uneasy. Central banks have responded by raising interest rates to mitigate soaring inflation levels, which has posed financial challenges for both households and corporate borrowers. Despite these financial distresses, the Thai economy has exhibited gradual recovery from the return to normal socio-economic activities, post-COVID. The resumption of on-site work and study has been evidenced based on our passenger travel patterns, with the latest average weekday ridership1 reaching 570k trips, representing around 80% of precedent COVID levels.2 More importantly, Thailand's economic trajectory hinges on the coalition outcome of the recent General Election and new government. The Group will continue to monitor the latest developments and remains open to collaborate towards implementing Government-linked infrastructure projects in the future.
1 weekday ridership as of March 2023, on the Green Line Core Network
2 pre-COVID average weekday ridership levels of 735k trips in FY 2019/20
Key Performances and Financial Strength
For FY 2022/23, the Company reported total revenues of THB 24,139mn, decreasing 23% YoY. This was primarily from the lower construction revenue from the concluding phases of the Pink and Yellow Lines' construction, offset by the increase in MIX's revenue and higher rail mass transit O&M revenue. The EBITDA margin was 42% (compared to 31% in YoY) and net profit was THB 1,836mn for the period of FY 2022/23. The Group has maintained a robust financial position, as total assets increased 7% reaching THB 270,926mn and our cash and liquid investments also remained highly sufficient at around THB 21,000mn. Whereas, net debt equity ratio stood at 1.85x, signifying our strong capacity to effectively manage our financial obligations.
A Year of Fresh Ventures and Bold Business Expeditions
At this point in time for our MOVE projects, the Yellow Line Monorail has commenced its services and extended 30.4 km and add 23 stations to our total rail network. This presents a new avenue for the Group to recognise farebox revenue over a 30-year period, complemented by government subsidies amounting to approximately THB 2,500mn per year for the first 10-years of operation. Meanwhile, the operation of the Pink Line (34.5 km, 30 stations) is set to begin in 2024. With the legal impasse surrounding our rail businesses, the Group maintains a positive outlook and believes the unpaid O&M debts with BMA (Bangkok Metropolitan Administration) will reach a favourable resolution. For the other remaining projects, the two Intercity Motorway projects (M6 running from Bang Pa In to Nakhon Ratchasima; and M81 running from Bang Yai to Kanchanaburi) and U-Tapao International Airport project are currently in their development phases, further contributing to our extensive transportation solutions beyond rail.
This year, we saw our MIX business expansion via VGI's distribution segment. VGI's acquisition of Super Turtle PCL (Super Turtle) was to strengthen and broaden its O2O Marketing Solutions ecosystem. With an expert management team boasting 40 years of experience within retail merchandising spaces, this investment grants Super Turtle the rights to manage commercial spaces across the BTS SkyTrain stations. Thereby, delivering exceptional strategies and results, further meeting the demands of its advertisers to foster awareness, engagement and conversion. Moreover, once the Yellow and Pink Lines stations are operational, there is potential increase in available media ad space, further bolstering VGI's advertising business.
Within our MATCH business, Rabbit Holdings, our associate, is embarking on a new chapter, marked by notable achievements which include, the successful disposition of real estate worth THB 4bn and a second consecutive year of profitability. The growth stemmed from Rabbit Holdings' successful transition from real estate to financial services. The notable improvements were attributed to strong growth of its insurance arm, Rabbit Life PCL (Rabbit Life), aided by its remaining real estate businesses (that remains to be divested) following the rebound of the hospitality and tourism sector. Going forward, Rabbit Holdings is poised to establish itself as the leader within the financial services industry.
The Company also actively manages its investments to support the expansion of its 3M businesses, both independently and through strategic partnerships. Recently, it is with my most pleasure to welcome the addition of Thanulux PCL (TNL) into the Group's diversified portfolio. TNL's has a legacy business within the textile and apparel sector but has recently expanded to secured lending and asset management.
The World's Most Sustainable Transportation Company
As global temperatures are on the rise, the Company continues to maintain its carbon neutral status through the implementation of its long-term climate strategy. We have focused our efforts on environmental initiatives comprising of energy efficiency solutions, utilisation of renewable energy as well as the purchase of carbon credits to decarbonise our operations. The opening of the aforesaid Yellow and Pink Lines are expected to drive the expansion of urban mobility and accessibility, contributing towards the socio-economic development of Thailand. BTS Group also actively engages in mobilising capital for the development of low-carbon infrastructure and this year, raised THB 20bn through the issuance of its second Sustainability-Linked Bonds (SLBs); debuting as the first bond offering in Southeast Asia, available to the public. Since the start of our journey in sustainable finance practices, I am proud to share that, the Group has raised over THB 62.8bn, displaying its long-standing commitment towards sustainability. From all of our ESG actions, BTS Group is the world's most sustainable transportation company 3 years in a row, as ranked by the S&P Global.
For more information regarding Sustainability please refer to our FY 2022/23 Sustainability Report.
Gratitude and Navigating Beyond
Looking ahead, the global economy still faces uncertainty as we transition to a higher interest rate environment. The Company recognises the challenges that will likely remain in the years to come. However, demand for our core operations remain resilient, and look set to continue to benefit from the resurgence of daily commutes/activities. We are optimistic that a new and progressive Government will be formed later this year and that the BMA will pay its outstanding debts related to the Green Line network. Regardless, the Group's cashflow will be significantly enhanced with the opening of the new Yellow & Pink Lines. Further, the efforts to diversify the Group's businesses continue apace, making us more resilient to unforeseen disturbances. The Board, the executive leaders and all its employees have consistently committed their expertise and proven abilities throughout the years to help navigate through headwinds. I am grateful for all our hard-working management and employees, as well as our shareholders and stakeholders that have supported the Group on this business journey, this year and for many years to come.