Message from the Chairman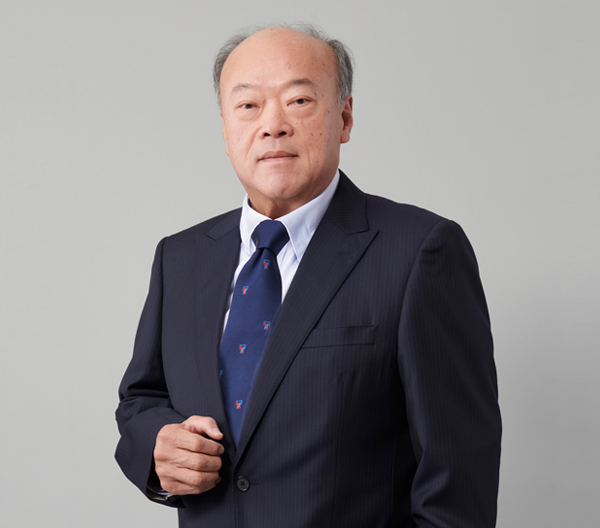 Bangkok mass transit system and the country's railway network will experience massive growth over the coming years. This is an essential ingredient of the government's policy platform and a key part of the country's sustainable development. Our mass transit business will be participating at the forefront of this clarion call.
Mr. Keeree Kanjanapas
Chairman of the Board of Directors /
Chairman of the Executive Committee /
Chairman of the Corporate Governance Committee
Dear Esteemed Stakeholders,
This fiscal year has been a year of action, growth and great results for BTS Group. Our core businesses have enjoyed step changes in scope and profitability, and we have implemented expansion strategies that will redefine the future of the Company.
However, the coronavirus (COVID-19) pandemic has subsequently disrupted lives, livelihoods, communities and businesses worldwide in an exceptional manner and will likely be the worst economic slowdown this century. BTS Group responded swiftly and decisively by looking after its stakeholders.
To build our patrons' confidence while they are travelling on our SkyTrain system, BTS was an early adopter in January of heightened sanitary procedures in our system. This helped contribute to an effective restriction on the further spread of the virus whilst enabling us to continue essential and regular train service.
We also supported the community, front line medical staffs and organisations to help strengthen the medical community and alleviate the impact of COVID-19 within our society. The Group and I donated THB 100mn through the provision of life insurance for more than one million doctors, nurses, health care workers and village health volunteers nationwide. Additionally, BTS provided monetary support for innovative medical tools necessary to combat the virus, as well as donated money to the family of a deceased health volunteer and medical organisations. BTS Group, together with BTSC, VGI, Kerry Express, MACO, PlanB and U City also contributed 20,000 survival bags filled with essentials items to affected communities.
Moving to the customary review of fiscal year results, the performance of BTS Group FY 2019/20 was relatively unscathed by the consequences of COVID-19. BTS Group posted total revenues of THB 42.2bn in FY 2019/20 and net profit grew a remarkable 184% YoY to THB 8.2bn. The total dividend declared this year (subject to shareholders' approval) stands at THB 0.48 or equivalent to a dividend yield of 4.0%. This includes the special dividend paid during the year which the Board of Directors decided to eschew a share buyback in favour of a more direct and measureable special dividend to extend our support and care to our shareholders.
We made tremendous progress in our Rail Mass Transit Business, as well as developing exciting new large-scale and long term transportation projects. The Northern Green Line extension (Mochit to Khu Khot) gradually began trial operations in late 2019, and the entire extension is expected to be fully operational in 2020. For the Pink and Yellow Lines, construction is underway with significant progress made in terms of both civil works and E&M works. Despite some delays in relation to landhandover by the Mass Rapid Transit Authority of Thailand (MRTA), we continue to target operations of both main lines in October 2021. We are confident that these new 30-year concessions will prove to be a valuable asset in themselves as well as to our network as a key growth driver for BTS SkyTrain core network ridership.
In FY 2019/20, we expanded our scope to other areas of transportation as we strategically broaden our growth opportunities. We thoroughly assess the feasibility, expected return and financial viability before participating in any project. In September 2019, as part of a consortium, we were selected as the best bidder for two intercity motorways projects: M6 (Bang Pa In – Nakhon Ratchasima) and M8 (Bang Yai – Kanchanaburi). Subsequently, in January 2020, as part of another consortium, we were also selected as the best bidder for the U-Tapao International Airport project. We aim to be the leading transportation provider in Thailand and aim to carry 2.4 million patronages daily across our transportation network by 2026.
Apart from our success in aforesaid projects, we are ready to continue participating in the bidding of infrastructure projects, particularly in rail transportation, our area of expertise, and remain confident with the possibility of being selected as the operator for rail mass transit projects in Bangkok such as the Orange Line, the Grey Line, and the Light-Rail-Transit Line. Additionally, we are interested in taking an unprecedented step in bidding for rail projects under the State Railway of Thailand (SRT) when the opportunity arises for private sector to participate in their projects.
For our Media Business, VGI realigned its strategy with the rapidly changing role of technology and consumer behaviour by expanding its capacity to cover diversified platforms; advertising, payment and logistics, to become the Online-to-Offline solutions provider in Thailand. Riding on its partnership with leaders in various sectors, VGI was able to gather over 30 million reachable data to create new campaigns catered to its customers. In FY 2019/20, VGI generated record breaking revenue and net profit of THB 4.0 bn and THB 1.4 bn respectively.
Although FY 2020/21 will be a challenging year for our Property Business due to the repercussions of COVID-19 outbreak, which will weigh heavily on the financial performance, 2019 was a successful year which saw U City turnaround from a net loss to a net profit of THB 1.8bn. This was achieved as U City expanded its hotel business with an asset-light strategy, acquiring 19 operating lease hotels in 2019, as well as the realisation of a capital gain from the sale of Mo Chit land. Moreover, U City's development is underway with significant progress made in FY 2019/20 for three main projects: Roi Chak Sam, which saw a continuous effort of more than 14 years to restore and transform this historical landmark into a luxury riverside hotel, as well as, the Unicorn Project, a mixed-use building and Verso International School.
At BTS Group, we place great importance on responsibilities towards our society and giving back to the community. We pride ourselves though our ongoing CSR programmes which includes "Next Station Happiness", where we continue to renovate school buildings, provide basic necessities, medical assistance and scholarships to youth in remote areas nationwide, "Sky Clinic" and the "Vegetarian Food Festival with Nuduan", a project aimed to encourage people to abstain from consuming meat and to adopt a healthier lifestyle.
Furthermore, we embrace sustainability as a core value and are committed to practicing good corporate governance as we believe this strengthens the long-term growth prospects of our business. We are proud not only to have been included in the Dow Jones Sustainability Index for the second year in a row, but to be ranked as the second highest company globally in their transportation sector. We were also included as a constituent member of the Thailand Sustainability Investment Index by the Stock Exchange of Thailand. We have also been recognised both as a member of the FTSE4Good Emerging Markets Index Series and with a 5-Star rating in corporate governance by the Thai Institute of Directors for eight consecutive years. Furthermore, BTS Group won numerous international awards and accolades in FY 2019/20 for its sustainability initiatives including winning "the Best Green Bond" by The Asset Triple A Sustainability Capital Markets Regional Awards 2019 and the SAM Silver Class Distinction Sustainability Award by RobecoSAM.
For this upcoming year, our business is expected to face numerous short term challenges in particular, the outbreak and aftermath of the COVID-19 virus. This will undoubtedly have a meaningful impact on our financial performance. Regardless, I am more confident than ever about our future, which benefits from a strong foundation, multi-decades concession contracts (several of which are in their infancy), a diversified business portfolio and revenue profile, together with the management's ability to adapt and to mitigate risks.
Lastly, on behalf on the Board of Directors, I would like thank you, the management team and all our staff for your commitment, dedication and hard work to help further grow our company. I also would like to extend my genuine gratitude and appreciation to all our stakeholders, business partners, financial institutions, government agencies for your continual support and trust in our Company over the years. We look forward to surmounting obstacles and achieving more successes in the year to come.