BTS Group joins the annual Kathin Festival 2023 at Wat Pho Kao Ton, Sing Buri Province, and presents scholarships.
Back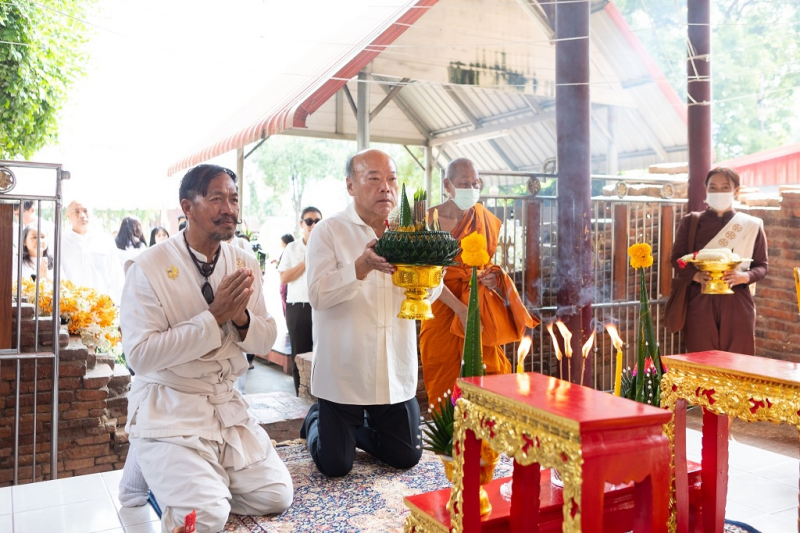 November 11th 2023: Mr. Keeree Kanjanapas, Chairman of the Board BTS Group, led the Company's board of directors and employees in the BTS group of companies to participate in the annual Kathin Ceremony 2023 at Wat Pho Kao Ton, Bang Rachan Subdistrict, Khai Bang Rachan District, Sing Buri Province. At the merit making ceremony. The cash donation of 3,000,000 million donated by staff and the company, together with passengers was also presented to the temple. 30 scholarships valued 1,500 THB and 3,000 THB each, totaling 75,000 THB, were presented to deserving students from Khai Bang Rachan Witthayakhom School and Khai Bang Rachan School.
In attendance were the Board of Directors and executives of the BTS Group of Companies: Professor Dr. Amorn Chandra-Somboon, Dr. Anant Arbhabhirama, Mr. Suchin Wanglee, Professor Charoen Wattanasin, Mr. Rangsin Kritalug, Mr. Surapong Laoha-Unya, Mr. Phaisal Tarasansombat, Mr. Marut Arthakaivalvatee and Associate Professor Jaruporn Viyanant along with BTS Group executives.