MOVE: Pioneering the first BTS SkyTrain, 20 years ago, our current rail network now spans across 135.0KM:
In our MOVE business, we aim to provide daily door-to-door transportation to passengers across multiple modes of travel across rail, road, water or air. Over the course of the years, in order to establish the complete journey, from beginning to end - we have broadened into other non-rail segments that include buses, ferries, intercity motorways and airport. MOVE's primary goal remains to increase accessibility, accompany safe and convenient daily travel for our passengers to uplift people's way of life.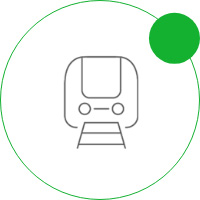 Light Green:
Khe Ha – Khu Khot
Dark Green:
National Stadium – Bang Wa
Green Line Core Network
Bangkok Mass Transit System Public Company Limited (BTSC) is the sole concessionaire of the first SkyTrain - Core Network in Bangkok since 1999. The Core Network comprises of the Sukhumvit Line (Mochit to On Nut; 17km) and Silom Line (National Stadium to Saphan Taksin; 6.5km), totaling 23.5km, 24 stations. BTSC was awarded a public-private partnership (PPP) net cost concession for 30 years (1999 – 2029) from the Bangkok Metropolitan Administrator (BMA).
In April 2013, BTSC sold its rights to future net farebox revenue from the Core Network under the net cost concession to BTSGIF; BTSC remains the sole operator of the Core Network. Moreover, BTS Group holds the maximum permitted of 33% stakes of total investment units in BTSGIF
Green Line extension 1
The additional 12.75km extensions to the Core Network began operating in 2009. It comprises of two extensions, covering 11 stations; the extension to the Silom Line (Saphan Taksin to Bang Wa; 7.45km and 6 stations) and extension to the Sukhumvit Line (On Nut to Bearing; 5.3km and 5 stations). Subsequently in 2012, KT awarded BTSC a 30-year O&M agreement (2012-2042). In addition, this O&M agreement also covered the 23.5km of the Core Network post concession expiration from December 2029.
Green Line extension 2
Contracts for an additional 32.0km of the Green Line extensions were secured in March 2017 under a 25-year O&M agreement (2017-2042). It consists of 2 extensions; the Southern (Bearing to Kheha; 13.0km) and Northern (Mochit to Khu Khot; 19.0km) Green Line extensions.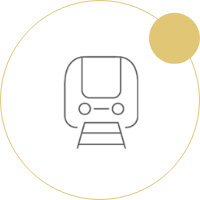 Krung Thon Buri – Khlong San
Gold Line phase 1
On 31 July 2018, KT awarded BTSC a 30-year O&M Services Agreement for the Gold Line Phase 1 (Krung Thonburi to Khlong San; 1.8km and 3 stations). The Gold Line has an interchange with our existing Green Line at Krung Thon Buri station and connects to ICONSIAM mixed-use development.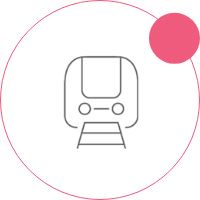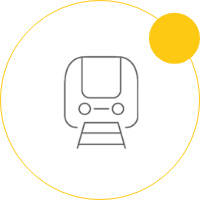 Pink and Yellow Lines
On 16 June 2017, Northern Bangkok Monorail Co., Ltd. and Eastern Bangkok Monorail Co., Ltd., our subsidiaries, signed contracts with MRTA for the Pink Line (Khae Rai to Minburi; 34.5km) and the Yellow Line (Lad Prao to Samrong; 30.4km), totaling 64.9km and 53 stations. The subsidiaries are established under the BSR JV consortium (the Company holding 75%, STEC 15% and RATCH 10%). The contract grants the subsidiaries a 30-year PPP net cost concession with a government subsidy on construction.
Non - rail business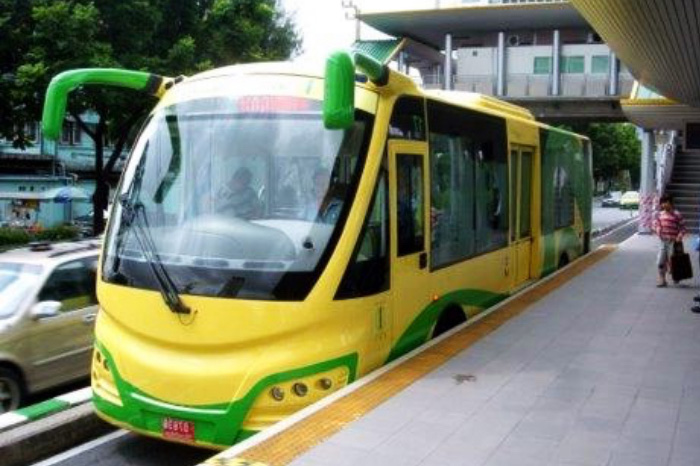 Bus Rapid Transit (BRT)
The Bus Rapid Transit or BRT is a project pioneered by the BMA to link various Bangkok mass transit systems and provide an integrated public service for the city and its suburbs. BTSC is the exclusive concessionaire and operator of the bus service, which is faster and more reliable than conventional buses, using a special lane reserved for the BRT on existing roads. The BRT has 12 stations, covering 15.0km, running from Chong Nonsi to Talad Pu. The BRT Sathorn station is connected to the BTS Chong Nonsi station.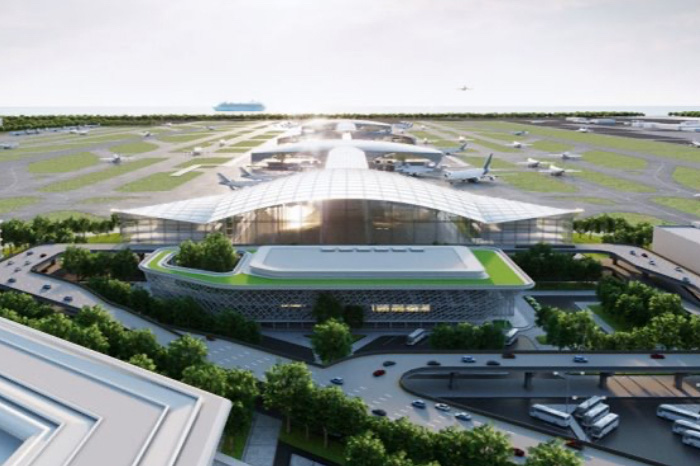 U-Tapao International Airport
On 21 March 2019, the BBS joint venture (BA holding 45%, BTS Group 35% and STEC 20%) submitted a bid to the Royal Thai Navy. The 50-year PPP Net Cost concession for the project will include a Passenger Terminal Building 3, Commercial Gateway, Cargo Village as a Free Zone and a Cargo Complex. The project is one of the infrastructure development projects to serve the Eastern Economic Corridor (EEC).
The U-Tapao International Airport is located in Ban Chang District, Rayong Province. The infrastructure development project is meant to serve the Eastern Economic Corridor (EEC).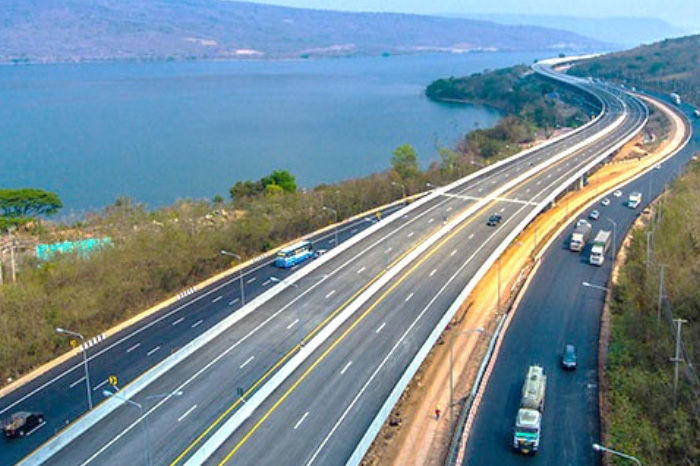 Intercity Motorway
On 19 August 2019, a joint venture was formed under BGSR (BTS Group stake holds 40%, GULF 40%, STEC 10& and RATCH 10%) was announced as the best bid winner for the Intercity Motorway Projects. The concession contracts are under a PPP Gross Cost scheme,
This covers two Intercity Motorway projects, (i) Bang Pa In – Nakhon Ratchasima, approximately 196km and (ii) Bang Yai – Kanchanaburi, approximately 96km.