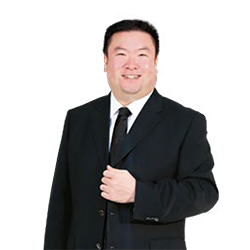 Mr. Kavin Kanjanapas
CEO of MATCH
CEO of BTS Group and CEO of MATCH business, Mr. Kanjanapas is known for combining his innate entrepreneurial abilities with corporate M&A and people management skills to create successful business enterprises, particularly in the invention and development of a unique business model to finance rail mass transit system through advertising revenue. This laid the foundations of VGI Public Company Limited (VGI) - a unique market leader with exclusive access to behavioural data from the Advertising, Payment and Logistics platforms.
He led a number of well diversified acquisitions in each of these areas to solidify this integrated strategy and VGI is currently focused on unlocking this value to support growth into the future.
With the expansion of the Group's business enterprises, Mr. Kanjanapas - on behalf of CEO of MATCH business - is continuing to drive Company's vision by providing a unique MATCH solution to its partners. This is under the 'Sharing Economy' concept; by sharing access to both MOVE network (providing ACCESS to customers) and MIX network (providing broad and customised audience REACH) to partners, in order to amplify our Group's and partners' value and ultimately strengthen businesses opportunities and create business synergies.